Education Welfare Assistants Appointed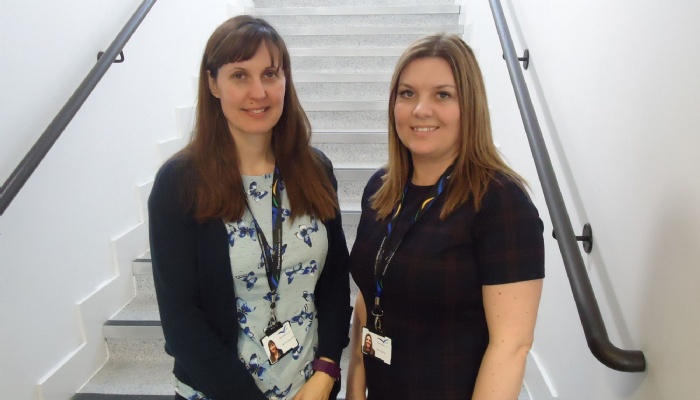 Families will benefit from further support following the appointment of two Education Welfare Assistants.
Petra Crossley-King and Hayley Davies will work with families to improve student attendance and punctuality, to ensure students make the most of their time at TCA.
Between them, the pair boast a wealth of experience in educational settings and family support work.
Petra's previous experience includes working on a one-to-one basis with SEN students and home tutoring young people with mental health issues. She has also worked at a pupil referral unit.
Hayley's previous roles include working in a reablement team to support people who have been discharged from hospital. She has also been an early intervention family worker, has worked in a children's centre and children's homes and was part of a specialist young person's team working with the youth offending service.
Hayley said: "As Education Welfare Assistants, we'll be working with families to look at the reasons why students are not attending or are arriving late.
"Not attending school doesn't just impact on their learning, but it also affects their friendships and the social aspect of school, and growing up that's very important. It's also about getting them into routines because when you have a job, you have to get there on time."
Petra said the role appealed to her because of the opportunities to help more families. She said: "I wanted to go back to working with children and their families. I want to make a difference to more children and give the families who need it extra attention."
Petra and Hayley, who have been at TCA for two weeks, have already met several families and said the meetings have been positive.
They will work closely with family workers and there are also plans for them to link up with support workers in local primary schools.
The Academy is keen to ensure those experiencing barriers to education can overcome them, in order to improve outcomes and ultimately, ensure young people leave school prepared for the world of work.