Times Table Rock Stars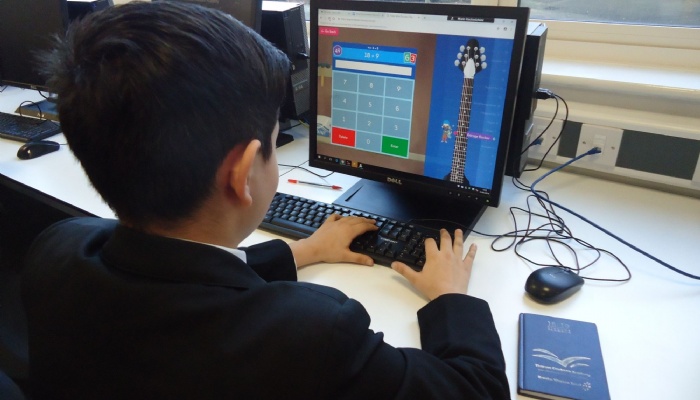 Students have been battling it out in their spare time to try to top the scoreboard of a popular online times table game.
Since Year 7 and 8 were introduced to Times Table Rock Stars, they have embraced the competition, with many dedicating their free time to improving their scores during break and lunch times.
In the fast-paced game, players have to answer as many questions as possible over a one-week period.
The game is having a hugely positive impact on students' times table recall – the extra practice they are putting in has led to their average time to answer questions dropping dramatically.
Students can battle against each other or can compete against anyone in the world. This week, Year 7s have gone head-to-head with Year 8s.
Teachers can set specific times tables for students to concentrate on, with winners being awarded certificates and treats. By answering questions correctly, players can earn coins to spend on their avatars.
Mrs Gray-Hannah, Numeracy Co-ordinator for Year 7 and 8, said students have really got into the spirit of the game. She uses the Rock Stars worksheets in lessons, with rock music playing in the background, to keep students engaged.
She said: "The impact has been huge. I've seen a real difference in the classroom.
"One student answered 5,020 questions in a week. Another has seen their average speed drop from 1.93 seconds per question to 0.49 seconds per question.
"They're asking to play it and discussing it outside their maths lessons. It's that hook that I wanted to get them interested in maths.
"I think they enjoy it because it's competitive and because of the one-to-one nature of the game."
Watch this space to find out who will be crowned champions – will Year 7 or Year 8 be victorious?!