World Book Day Winner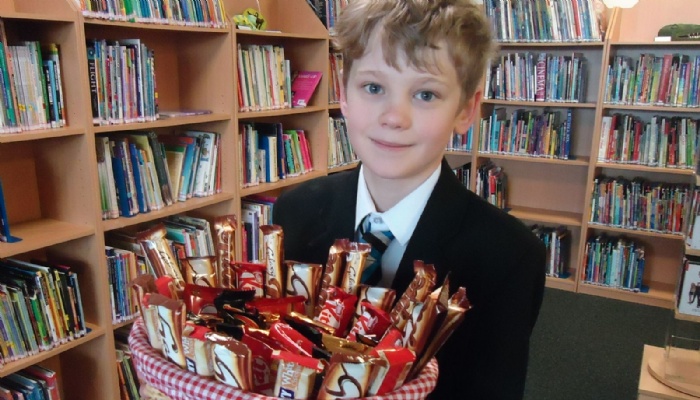 The winner of TCA's World Book Day competition has been revealed after students were challenged to identify which fictional characters staff were dressed as.
Teachers and support staff got into the spirit of World Book Day by dressing up as famous faces from the world of literature.
Henry Plume in Year 7 correctly identified all the characters and was awarded a basket of chocolate to share with his tutor group.
Mrs Lynn transformed herself into Captain Hook.
Also spotted walking the corridors of TCA were Alice Deane from The Wardstone Chronicles, Katniss Everdeen from The Hunger Games, Eric Carle's The Grouchy Ladybug and Game of Thrones' Daenerys Targaryen (Mother of Dragons).

Harry Potter was well represented, with several Muggles transforming into Bellatrix Lestrange, Luna Lovegood, Myrtle Warren (Moaning Myrtle), Professor Minerva McGonagall and Molly Weasley.
There were more Peter Pan-inspired outfits, including Peter Pan himself, Captain Hook, Tinkerball, Wendy Darling, Tiger Lily and Bill Jukes.
Bilbo Baggins also made an appearance, along with Jennet Humfrye (The Woman in Black) and Roald Dahl's The Enormous Crocodile and Sophie from The BFG.