Operating Theatre Live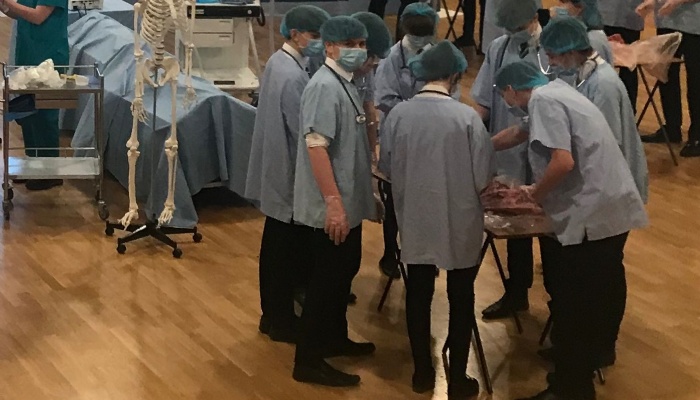 Students explored careers in medicine as part of a hands-on surgical dissection experience.
Operating Theatre Live gave students in years 10, 11 and 12 the chance to dissect the organs of an animal in a real-life theatre setting.
The event began with a look at the pathways into medicine and the different professions within this field.
This led on to a discussion about the role of the anaesthetist and other key roles in surgery.
Students began by dissecting a brain and heard how there is still much to be learned within the area of neurology.

They also explored the nervous system, the cardiovascular system and the digestive system.
It was rounded off with a question and answer session about further education and careers in this field.