Interest in Hockey Grows Thanks to Outreach Sessions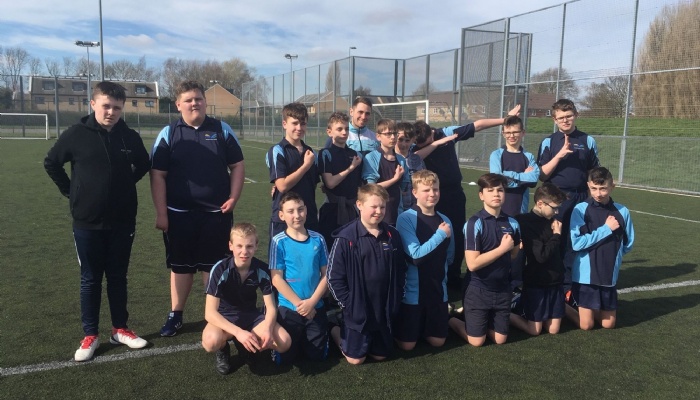 More students have been playing hockey and enjoying trying a new sport thanks to the Hockey Futures outreach programme.
Since last summer, Wisbech Town Cricket and Hockey Club has been working with TCA and Peckover Primary School to introduce more young people to the sport and help develop their skills.
So far volunteers from the club have delivered 17 sessions at TCA, with students in years 7, 8 and 9 all receiving coaching.
It has already led to two students - Oliwia Bolka and Josh Watson – playing club hockey, with regular appearances in Wisbech Town colours on a Saturday.
Hockey will continue to be in the spotlight in the coming months with plans for a tournament in July for Peckover pupils led by TCA hockey players and young leaders. TCA has also a made further commitment to the sport with plans to deliver hockey sessions in the autumn term.
Students aged 13 and above are invited to try out hockey during the spring and summer at 6.30pm every Tuesday at Harecroft Road Astoturf, with parents welcome to join in too.
Wisbech Town Cricket and Hockey club have funds available to support young players in the Pupil Premium cohort to play hockey.
Anyone who would like further details can contact Lorraine Parker at the hockey club by emailing hockey-wo@wtchc.co.uk or by calling 07528 433644.
For more information visit https://www.wtchc.co.uk/hockey/.