Wet weather fails to deter Duke of Edinbugh students on overnight camp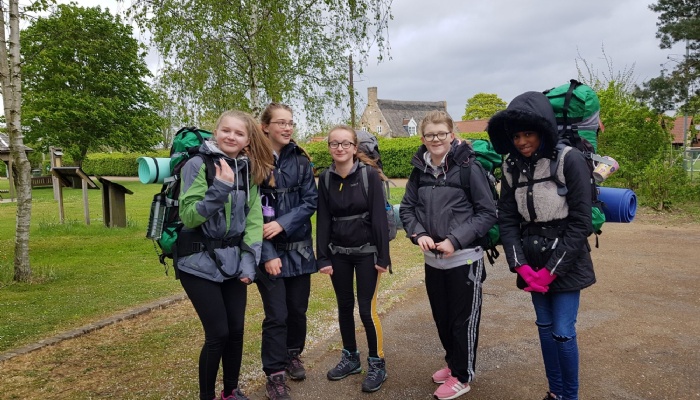 A group of students embarking on their bronze Duke of Edinburgh award demonstrated resilience and a positive attitude despite very wet conditions when they camped overnight.
The Year 9s recently went on a practise expedition to Thetford Forest, where they had to navigate the 15km route to the campsite using a map and compass, camp overnight and do the return journey the next day, all independent of adult assistance.
For many of the 23 students, it was their first time hiking and camping and the weather proved to be one of the biggest tests.
To further demonstrate their self-sufficiency, students had to cook their own meals on outdoor stoves.
TCA's DoE manager, Mr Wilson, said: "Despite the rain, the students were in surprisingly good spirits. They were even asking when they're going on the next expedition and thanked us for taking them on the trip.
"It tested their mental toughness but I think it showed them that as a group, you can persevere and get through things. It helped to develop their teamwork and communication skills, and their resilience."
Their assessed expedition will take place on June 15th and 16th, while students in years 10 and 12 going for their silver DoE award will visit Cannock Chase to complete their practise expedition in June.