Lessons adapted for Minecraft prove popular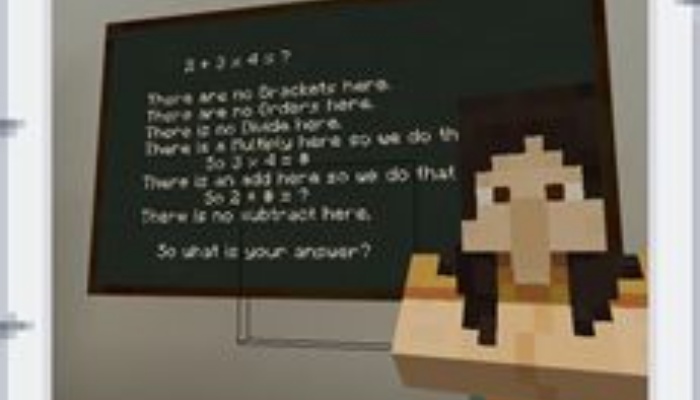 Lessons which have been adapted for Minecraft proved to be successful after helping to engage a group of students with maths activities.
Art teacher Mr Birch has recreated TCA in Minecraft and lessons taught in the classroom can be adapted for the programme, with the hope of making learning more accessible to students who face barriers to their education.
Mr Birch recently carried out the first live classroom tests with a group of students and this unique way of accessing their maths lessons helped to keep students on task and engaged. They were even disappointed when the lesson ended!
Mr Birch said: "The students took to it like ducks to water, even those who have never used Minecraft before, and they were so eager and enthusiastic.
"They spent time on maths activities, such as working out the volumes of objects. The programme even allows students to get inside a shape to work out its volume, so it gives them a new way of seeing things.
"The questions become more difficult so there's that element of differentiation too. Some of them were doing more advanced things compared to what they'd normally do in lessons.
"We also had students working together where they might not have done so before. Alongside their academic learning, it developed social skills, which is something I hadn't even thought of until we started using it."
Once students have completed a lesson, they can then take a virtual selfie in that particular classroom which notifies staff that they have finished.
Following each lesson, students had to assess what they had done well at and how they could improve.
Mr Birch is planning to build up the number of lessons that can be accessed via Minecraft. He is also hoping to use it as a tool to help our new Year 7s with their transition to secondary school.
He said: "TCA is a big school when you're moving up from primary school so this allows our new students to sit down in a classroom and explore their new school virtually. They could meet their teachers in each classroom and explore the school."