Netballer named Young Achiever of the Year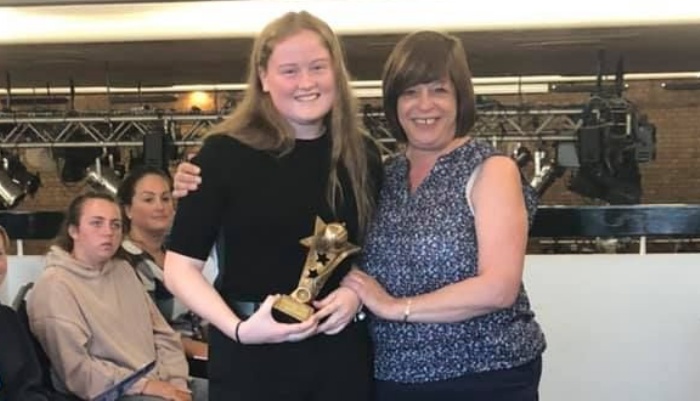 A talented netballer has been named Young Achiever of the Year by the county's netball association.
Emma Linnett in Year 12 was put forward for the award by her club, Rookies, in recognition of the success she has enjoyed recently.
As well as playing for her local teams, Rookies and Fireflies, Emma plays for the county and at regional level. More recently, Emma was selected for England's under-21s Nets squad and will compete in the World Indoor Netball Championships in South Africa this summer.
This week, her commitment to the game and her determination to improve was celebrated at Cambridgeshire County Netball Association's awards evening.
Emma said: "I didn't even know I'd been put forward for an award. It was their AGM so I turned up and they handed out awards. I was very pleased to get Young Achiever of the Year. I just want to be the best I can be at netball and I love playing."
Emma trains or plays netball six days a week and trains with England Nets once a fortnight. She leaves for South Africa on July 30th.