Year 10 sports leaders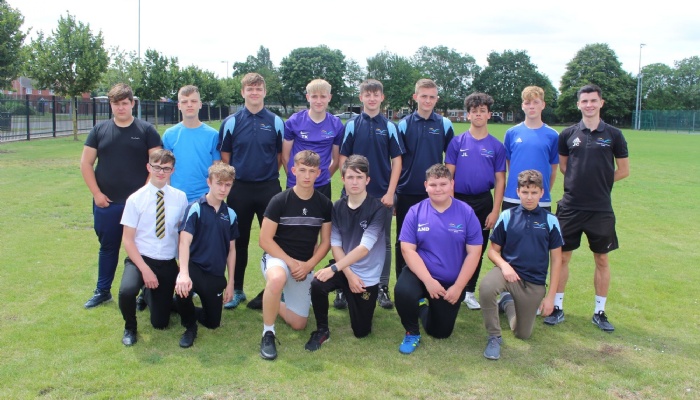 A group of Year 10 BTEC sport students delivered a lesson to their younger peers as part of a sports leadership award.
For eight weeks, the students took part in the 'I Can Lead' award, which involved learning about what goes into teaching sport effectively to younger people.
Throughout the course they developed a number of key qualities such as communication, confidence, motivation and teamwork; all of which are essential in teaching sport to younger people. The course culminated in the students planning and delivering an assessed one-hour session in a sport of their choice to 10 younger students. The sessions included football, rugby, hockey and softball.
All the students passed the course with flying colours to gain their sports leadership qualification.
PE teacher Mr Cronin said: "As a school we are looking forward to these students developing their coaching experience through volunteering at clubs in the local area and putting into practice the knowledge and skills they have learnt through the course."
Among those taking part was Tyler Knowles, who said: "The programme has given me confidence when it comes to speaking in front of people.
"What was most challenging was getting people to do things at a higher level. We had to learn to adapt things to make it harder or easier."
Brandon Rust said the scheme helped to develop his communication skills and helped him learn how to speak to younger students.