Busy first day for new Year 7 students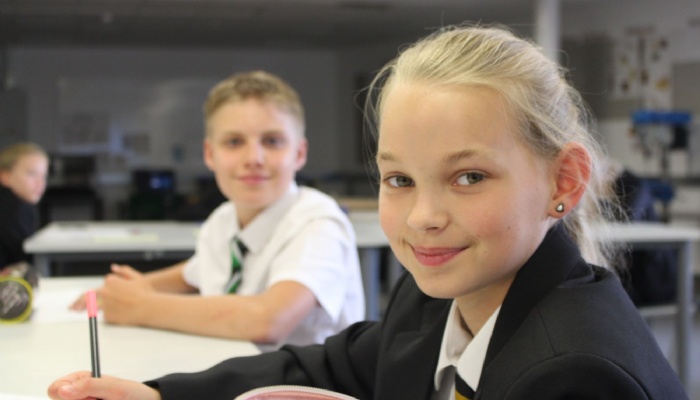 Our new Year 7s got their time at TCA off to a flying start with a busy day getting to know their school and making new friends.
The day started with a motivational talk from Miss Thomas, the Year 7 Raising Standards Leader.
She discussed the importance of making the right choices, taking advantage of opportunities that come their way and demonstrating the right attitude during their time at TCA – approximately 950 days!
Miss Thomas shared her top 10 tips to make their five-year journey the 'the trip of a lifetime', including keeping their target in sight; taking the first step today by making a new friend or being polite to staff; being equipped; seeking help when needed; exploring by getting involved in trips and clubs; and enjoying the journey.
The cohort then spent time in their tutor groups, getting to know each other and exploring the building.
Lessons included PE, maths and design, with students in design lessons discussing how technology has changed with the advent of things like roll-up televisions and where it could go in the future with developments in virtual reality and nanotechnology. They then looked at key figures in the history of computing.
Year 7 student Lucas Urbonavicius said there was one area of the curriculum he was most looking forward to studying.
"I'm really looking forward to science," he said. "There are really good facilities here. My favourite subjects are science, history and maths. I've enjoyed lots of things so far – it's been a good first day."
Lacey Whitehead said her initial nerves soon disappeared.
"I was really nervous this morning but when I got here the teachers reassured me that I would be alright," she said. "We had a tour of the school which was good. I'm looking forward to doing some baking."
Daria Kosiek said getting to know her form helped her to feel more settled and said she was most looking forward to her art lessons.