Sixth Former competes in World Indoor Netball Championships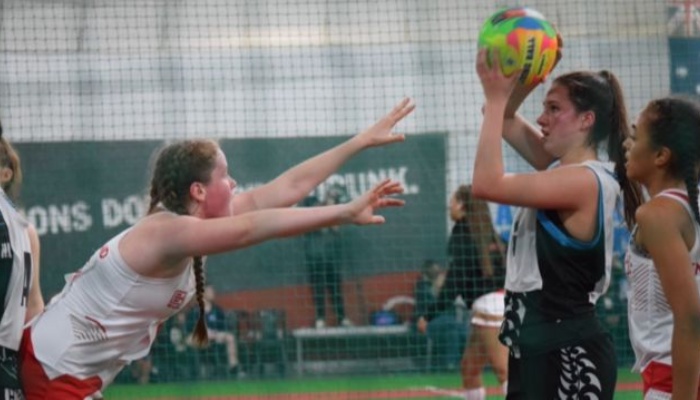 A talented netballer who took part in the World Indoor Netball Championships in South Africa has said the experience has had a significant impact on her game.
Emma Linnett, who is in Year 13, was one of 14 players from across the country to be selected for England's under-21s Nets squad.
Nets, which was previously known as Indoor Netball, is a version of netball that is fast, very tactical and is played within nets. It can be 5, 6 or 7-a-side.
The world championships took part over the summer and Emma spent two weeks in South Africa, staying in the town of Stellenbosch and competing in the tournament in Cape Town.
She played in the 6-a-side tournament against South Africa, New Zealand and Australia and said competing at international level has taught her so much.
"It was really good – there was just a different atmosphere over there," she said. "It was big, noisy and there were so many people watching. The games were a lot more intense and fast. As soon as you took your eye off the ball, the other team would get it. Teams like New Zealand knew exactly where the ball was going to go, so it's given me more of an awareness of that so I can read the play a bit more.
"My best memory was probably the opening ceremony. We sang our national anthems and a song that
best described our country, then we all sat down and had dinner together. That was a really good experience, speaking to lots of different people."
Emma said experiencing the culture of South Africa has given her a taste for future travel.
She said: "I would definitely like to go back – 100%. I enjoyed seeing all the different places, the views and mountains. Everyone was so polite to us and everything seemed so calm."
Emma was joined by her mum and nan during the tournament and spent a day exploring the area with them.
She is hoping to trial for the Nets squad again next year.