Helping our new Year 7s settle in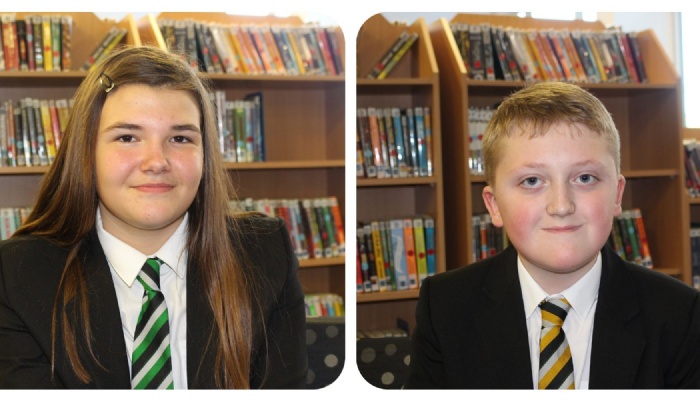 Our Year 7 students have settled in well after completing their first week at TCA.
The students have now familiarised themselves with the building, got to know their teachers and have been making new friends.
Year 7 Raising Standards Leader Miss Thomas said she was looking forward to leading a year group which is already showing lots of potential and said she has received a number of comments from staff about how well the new cohort has coped with the move up to secondary school.
As part of a comprehensive transition process, TCA staff visited primary schools to gain a better understanding of the pupils ahead of them joining us. Miss Thomas also took some sessions with the then Year 6s, which helped her put names to faces.
There were extra transition days for pupils who would benefit from extra support and one-to-one tours of the academy for some students.
The taster days gave students the chance to experience life at TCA, with some even getting the bus to and from the academy to fully immerse themselves in secondary school life.
It all led to our new students quickly finding their feet at TCA.
Year 7 student Joshua said this about his first week here: "It's very different to primary school and I like that. It's good going to different classes so you're not just with one group all the time. I've made many new friends."
Edward said he's done a lot of walking between classrooms but described his first week as 'fun'.
"We have worked hard but the teachers are nice and there's always someone to ask for help," he said. "I've made new friends who I see at lunchtime."
Jessica said: "It's been easier than I thought it would be. I thought I would get lost because the school looks so big from the outside. My favourite lessons have been geography and history because I really liked the teachers. I'm quite surprised how quickly I have settled in."
Gabija said her first week had gone well, saying: "The maps around the
building have helped us to find our way around the school. I've enjoyed working a bit more independently than we did in primary school. The teachers are nice and it's been good to meet new people in the different classes."
A new Paired Reading initiative which launched this term saw Year 10s help our new Year 7s with their reading during tutor time.