Gymnast to compete at regional level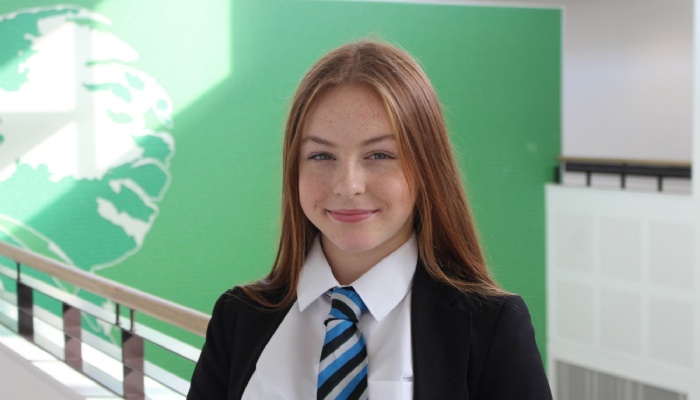 A talented gymnast has qualified for a regional competition after impressing judges at county level.
Maisie Macdonald competed in a county grade 6 competition in Wisbech this weekend and came third out of 17 girls in her age group.
The Year 10 student, who is a member of Fenland Gymnastics Academy, has been practising for a number of months to perfect her bar, beam, floor and vault routines ahead of the event. Her floor routine included a tuck back, an ambitious new move for her.
Maisie said: "There were a lot of good gymnasts there and as I was watching them compete I did start to get nervous. The beam was definitely the most challenging – my legs were shaking when I got on.
"My coach had told me just to be confident in what I do and I knew he wouldn't have let me do it if he didn't think I could. My friends were all saying I could do it, so that helped too."
It means she now goes on to the regional stage in Ipswich next month.
"There will be a lot more competition," Maisie said. "I will have to be really focussed."
Maisie has been doing gymnastics for seven years, has been competing for three and trains twice a week for three hours.
She also enjoys running and represented the Isle of Ely last year.