European Day of Languages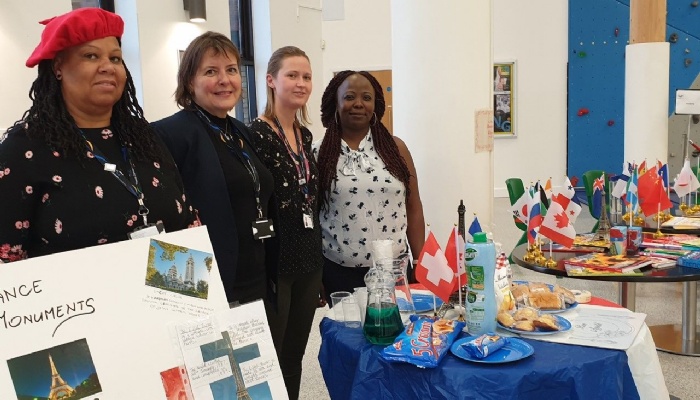 TCA marked this year's European Day of Languages with a celebration of the different countries represented at the academy.
The Modern Foreign Languages department and the EAL (English as an Additional Language) team ran a series of activities, including a t-shirt design competition. Students were also challenged to complete a booklet, The Secret Agent's Handbook of Language Challenges, and match stickers with the phrase 'talk to me' in different languages to the right country.
Head of MFL Mrs Njikang said: "The buzz around the school was great, with flags of different countries hung out.
"Students and staff spent time guessing what countries they were and at parents' evening, younger children and their parents also had a go at guessing the countries."
The winner of the t-shirt design competition will have a t-shirt made up featuring their design and it will also be sent off to be included in the official competition for students from all over Europe.