New Duke of Edinburgh programme launched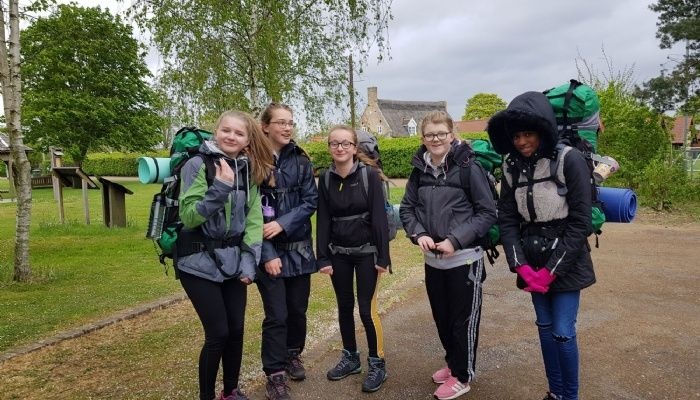 Students will have the opportunity to step out of their comfort zone and learn new skills with the launch of this year's Duke of Edinburgh programme.
The scheme includes camping and hiking as part of residential trips and volunteering in the local community.

Last year, a number of students completed their bronze award and as they move on to silver, it is hoped they will be joined by new students starting the programme, which is open to those in years 9 and 10, and Sixth Formers.

Emma Parkinson and Emily Reach in Year 10 were among those who completed their bronze award last year.

Emma said: "It was a good overall experience. We're a generation which uses phones a lot so this is all about getting outdoors and appreciating nature.

"Doing something like this shows you've got good communication skills and that you can get on with people. It also develops your independence."

Emily agreed, saying: "You get a lot out of doing it. I did my volunteering in Wisbech Museum and I've actually stayed on, going in on Wednesdays or the weekends to help out.

"When we were hiking, we had to learn how to use a map and compass so that was a new skill for me as I wasn't very good at navigating. One of my favourite memories was walking in the rain – it sounds horrible but it was funny in parts! We also got to know our teachers better."

For more information, speak to Miss Willows, TCA's DoE Award Manager.

Click here to read the parents' information booklet on the Duke of Edinburgh scheme.