Schools Will Rock You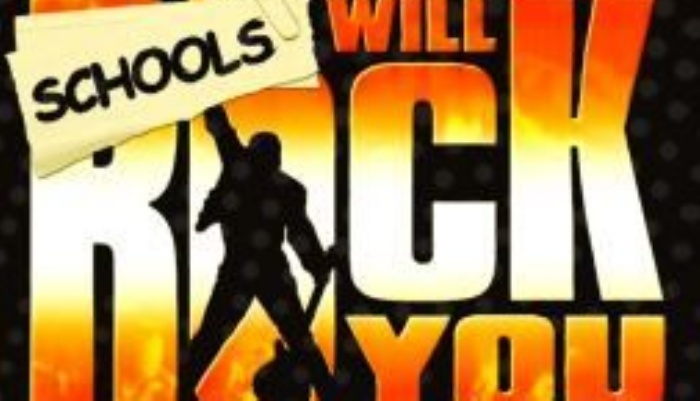 TCA's school show is set to be bigger than ever before with the whole of Year 7 joining the production of Schools Will Rock You.
Featuring the music of Queen, the show is set in a dystopian future where live music no longer exists. The music young people are allowed to listen to is strictly controlled, until a group of Bohemians lead the battle to bring back live music.
More than 200 students are taking part in the show, with the following students cast in the lead roles:
Scaramouche: Melissa Middleton
Galileo: Joseph Tierney
Killer Queen: Teagan Lea
Khashoggi: Antony Smith
Pop: Matthew Skuse
Teacher: Emilia Riley
Britney: Jack Spraggs
Year 7 will join the show's chorus, using their drama, dance and music lessons to hone their skills ahead of two performances in December.
Drama teacher Mrs Wilcox said: "We love the music from We Will Rock You and the story, and the students are having lots of fun with it. We wanted something that could incorporate a big ensemble, so the Year 7s will take the roles of the Yuppies, Bohemians and Ga Ga kids.
"Some of the older students taking part have been involved in the school shows from Year 7 so they're like a little family and they look forward to it every year.
"We have found if students get involved in Year 7 and enjoy it, they're more likely to carry on with the shows as they get older."
Mrs Wilcox is appealing for two very unique props to help bring the show to life:
The back end of an old car (to include the back seat). As TCA staff have no way of transporting it themselves, it would need to be brought to the academy
A three/four-seater bicycle or another similar pedal bike/mode of transport (see picture below) to be used onstage by 3 characters.
If you are able to help or know someone who can, please contact Mrs Wilcox on jwilcox@thomasclarksonacademy.org.
Schools Will Rock You will be staged at TCA on Monday 16th December and Tuesday 17th December. Tickets are £5 for adults and £3 for children and are available on ParentPay or from the expressive arts department.