​​​​​​​​​​​​​​Non-Fiction November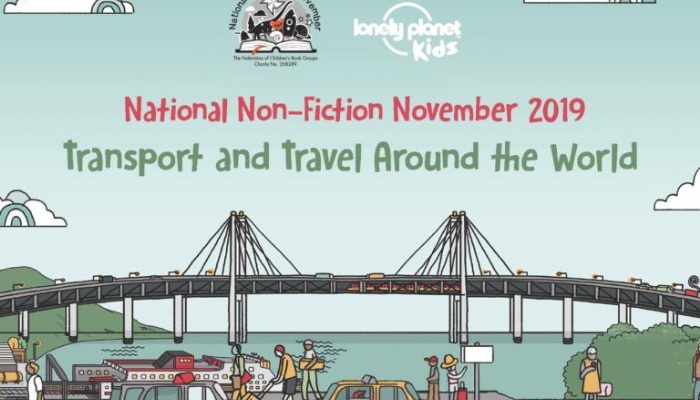 Students are being encouraged to take part in this year's National Non-Fiction November writing competition.
National Non-Fiction November is the Federation of Children's Book Groups' annual celebration of all things factual, and an attempt to bring non-fiction celebration in line with those of fiction.
This year's competition, which is open to KS3 students, is centred on the theme of transport and travel. The challenge is to show the judges what a vehicle of tomorrow might look like by creating a picture that shows how their vehicle moves people or cargo around.
On the competition website it states: "We would love to see some brief labels explaining details about the design, such as what makes it go, where the passengers sit, or where the cargo is stored. Can it fly? Does it run on rails or roads? Can it travel on water, beneath the waves, or into space?
Perhaps give it an iconic name too. And with climate change looming so large in all our futures, we'd like to see some thought given to how sustainable the vehicle is, especially in terms of what it's made of, and what powers it."
Entries should be on A4 or A3 paper, and can be of any media, e.g. pens, pencils, pastels, crayons, paints, collage etc.
Students should hand their entries in to Librarian Miss Robinson by the end of November.
There is a wealth on non-fiction books available in the library, including the ever popular new Guinness World Records 2020 and Ripley's 2020 annuals, plus Guinness World Records gamers' edition too.
Also available in the library is this year's winner in the 12+ category of the School Library Association's Information Book Award - Politics for Beginners (Usborne).
Other titles available in the library: