Ecuador scuba expedition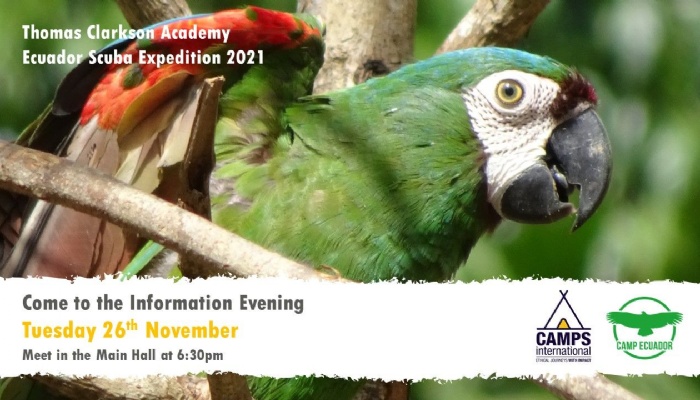 Students have the opportunity to go on the trip of a lifetime with the launch of a scuba expedition to Ecuador.
The four-week Camps International trip, which will run during the summer of 2021, is open to students in years 9, 10 and 11. Those taking part will volunteer on sustainable projects as well as completing the personal challenge of a PADI Open Water Scuba Diving Course.
The trip organisers are encouraging anyone who is interested to start thinking about fundraising ideas, especially with Christmas just around the corner. They have made the following suggestions:
Set up a 'Go Fund Me' page this year and rather than ask for presents you could ask for a donation towards your trip (some students have asked for no Christmas cards but a donation instead)
Have a stall at a local Christmas fair selling reindeer hot chocolate cones or stocking fillers
One person's junk is another's treasure – have a clear out and you can sell your unwanted items online or at a local car boot
Winter car washing – sponges at the ready!
For more fundraising ideas, click here.
To get an insight into the expedition, visit the Camps Twitter feed: www.twitter.com/campecuador.
See Miss Van Rhede for more information.