Sixth former develops museum's anti-slavery exhibition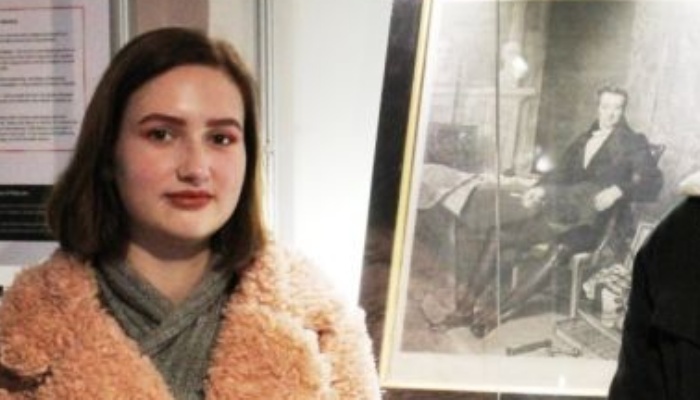 A sixth former has helped to develop an exhibition at Wisbech Museum that looks at the issue of past and modern-day slavery.
Year 13 student Anna Ivaskevica volunteered at the museum during the summer and was asked to put together an exhibition which looks at Thomas Clarkson's role in the anti-slavery movement, as well as modern-day slavery.
Anna, who is studying history A level, has been going through the archives to present information on Clarkson's campaign and has also been looking at national and international campaigns to tackle human trafficking.
The aim is to raise awareness of the issue and to encourage people to look out for signs of modern-day slavery.
Anna, who has spent several Saturdays working on the project, said: "I find it ironic and upsetting that Thomas Clarkson, who was from Wisbech, was a leading abolitionist and yet the Fens is still a hotspot for human trafficking and forced labour.
"We've looked at organisations like Stop the Traffik and other campaigns which let people know what their labour rights are and what is illegal, which can help people make informed decisions about their employment.
"People should visit the exhibition because Thomas Clarkson is such a significant part of our history and his legacy shouldn't be ignored. We should also familiarise ourselves with the signs of modern-day slavery."
Anna said one of the interesting things she learnt was that the abolitionist campaign Thomas Clarkson was involved with was one of the first to utilise popular images to spread their message.
This included Josiah Wedgwood's image of an enslaved African with the words 'Am I not a man and a brother'.
For more details on the exhibition, click here.