Duke of Edinburgh Ambassadors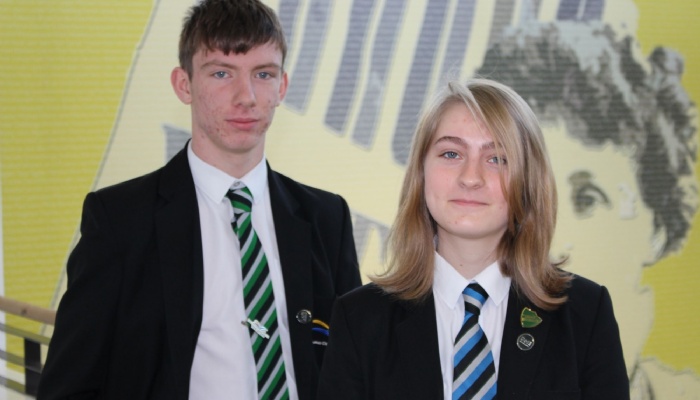 Two students have been appointed Duke of Edinburgh Ambassadors for TCA.
Emma Parkinson and Connor Loughlin, who both completed their bronze award last year, will help to promote the programme in school and support their peers who are working towards bronze.
The pair, who are both in Year 10, recently attended an event in Cambridge specifically for DoE ambassadors where they learnt more about what their role entails and took part in team-building activities. The ambassadors also delivered a presentation on the DoE programme to their peers.
Speaking of the benefits of taking part in the DoE programme, Connor said: "I've met a bunch of new people and you develop a sense of belonging when you take part in the DoE. It's also good because you learn new skills."
Emma agreed, saying: "It helps to build skills that I think we've lost a bit over the years, like getting out into the countryside and appreciating nature."
Both Connor and Emma are now working towards their silver awards and for the volunteering element, Connor will work with his local swimming club to help children learn how to swim, while Emma will spend her time supporting younger students on the DoE scheme.
Miss Willows, TCA's DoE Award Manager, said: "Students voted for Emma and Connor to become ambassadors and I definitely think they are both deserving of the role - they both worked really hard last year and did amazingly throughout."
See Miss Willows if you are interested in joining the Duke of Edinburgh programme.