Philosophy students attend multi-faith event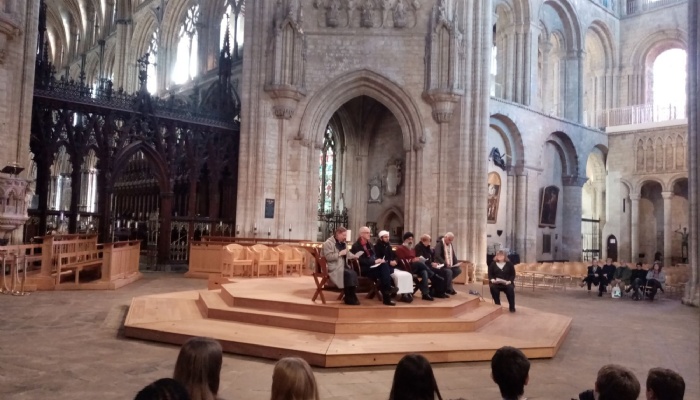 A group of Year 10 students heard from six religious leaders during a multi-faith event at Ely Cathedral.
The philosophy and ethics group joined students from across the area to hear an overview of Christianity, Sikhism, Hinduism, Islam, Judaism and Buddhism.
An imam from a Peterborough mosque spoke in detail to students about stereotypical views of Muslims which see them linked to terrorism, and what has led to Muslims being portrayed in this way.
There was also a question and answer session where our students asked about the Prophet Muhammad, the teachings of Buddhism and the gods of Hinduism.
Philosophy teacher Mr Effah said: "As part of their course, students learn about the key beliefs and teachings of other religions so this event was very productive. It makes a difference hearing from these religious leaders because their words carry weight and they are speaking from a place of authority."
In their feedback, students said they found it interesting to hear about the misconceptions of Islam and the modern interpretations of religion. They were interested to learn how the years are different in Hinduism and they also discussed humanism.
One student commented: "It inspires me to see religion as a means of solving some modern problems and ethical issues."