Tournament victory for Year 8 basketball team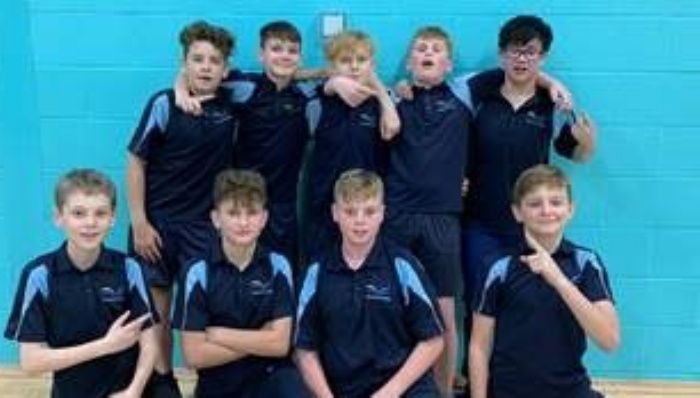 The Year 8 basketball team is celebrating after winning all five games in the recent Isle of Ely tournament to take home the trophy.
In the first game, TCA beat hosts Littleport 6-0 with some calm finishes from Deividas Kalvaitis and Thomas Cameron.
Back to back games then saw them win against Neale Wade in a tight game which ended 2-0, before getting the better of a strong Cromwell team with a 11-3 win, which included two excellent three- pointers from Kalvaitis.
Only a draw was required in the final game to secure a 1st vs 2nd spot, and TCA saw off Ely College 6-0 with some excellent all round play. Scorers were Aranas Vaistoras, Jake Day and Jokubas Lipavicius.
In the play-off, a tight game against Littleport went down to the wire, with TCA scoring in the final minute to earn a 2-0 victory and take home the trophy. A neat finish from Kalvaitis again saw the team to victory.
PE teacher Mr Chamberlain said it was "a solid all-round performance from all nine boys".
Well done to the team: Deividas Kalvaitis, Thomas Cameron, Aranas Vaistoras, Jake Day, Henry Plume, Floyd Purrell, William Phoon, Jokubas Lipavicius and Nikas Lilieka.