Students complete 10 Hours of Sport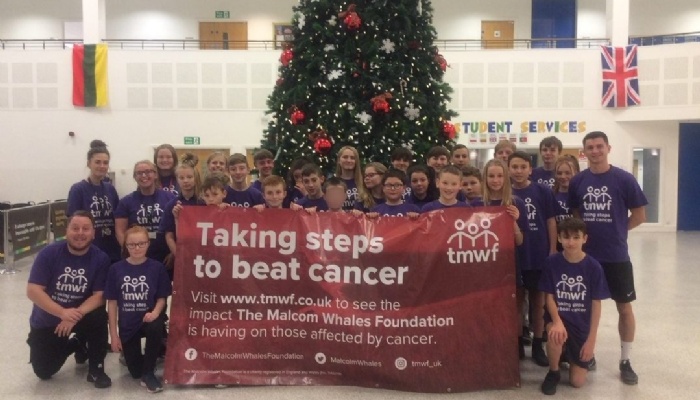 A group of students who completed 10 Hours of Sport raised almost £600 for people living with cancer.
It is the first time TCA has taken part in the regional event, which raises money for the Malcolm Whales Foundation.
Starting with a game of dodgeball at 7.30am, the group of 29 students rotated around different sports activities throughout the day, including basketball, badminton, handball and climbing.
They were supported by sixth formers Emma Linnett, Grantas Vendzinskas, Josh Watson, Billy Lane and Erik Rubanov.
Second in PE Miss Anderson said the event also gave students the opportunity to try some new sports, with some participants even reaching the top of the climbing wall for the first time.
She said: "It was really good to see how the students mixed among the different age groups, with the older students good at leading and encouraging the younger ones.
"It was tough and they got tired towards lunchtime and the end of the day but they were spurred on when I reminded them that 10 hours was just a drop in the ocean compared to the experience of someone going through cancer treatment."
Among the sports activities was a swivel hips challenge on the trampoline, which was won by Maisie Macdonald.
Miss Anderson added: "The students attracted some interest at lunchtime because of their t-shirts, so next year we're hoping to make the event bigger and better. It was a great bonding experience for our students."
The Malcolm Whales Foundation is a charity which supports local cancer units and families living with cancer.
TCA was one of a number of schools in the area taking part in the charity's popular 10 Hours of Sport challenge.