Recommended reads: students swap stories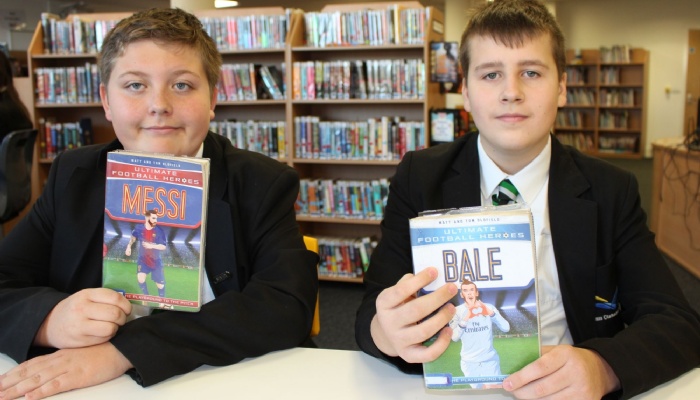 Our students have been recommending books to each other as the drive to promote the benefits of reading for pleasure continues.
Two Year 8 students who have been enjoying Matt and Tom Oldfield's Ultimate Football Heroes series even swapped books when they'd finished reading them.
Ryan recommended the book Bale while Armandas suggested his friend read Messi.
Ryan enjoyed learning more about Real Madrid player Gareth Bale, saying: "It was a good read. I didn't know that when he was a boy he had trials with Southampton and played for Cardiff."
Two Year 7 girls have now read A Year Without Autumn by Liz Kessler, after one student recommended it to her friend.
There has been lots going on in the library to promote reading – this week all Year 7 students received their chosen Bookbuzz book after making their selection earlier this term.
There is also a display of Christmas and winter-themed reads and even the Christmas tree has a book theme!
For some recommended Christmas reads, click here.