Great first season for Year 7 rugby team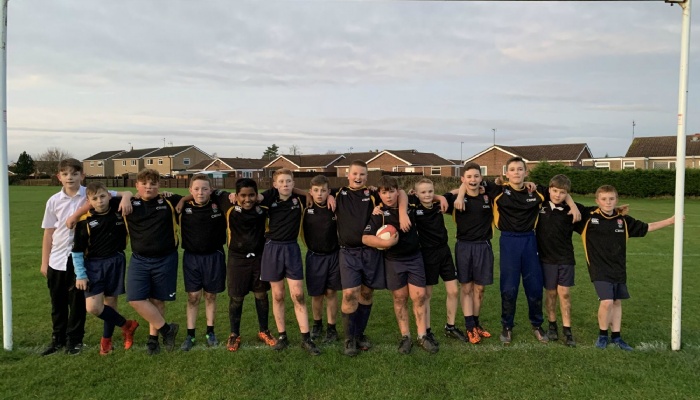 The Year 7 rugby team has had a fantastic first season, losing just one game and ending on a high note with a 70-45 win.
The boys' last game against Neale Wade included tries from:
Elliot Brown – 4
Ciaran Wilkin – 4
Jesse Taylor – 3
Joseph Johnson – 1
Gustaves Gerlahs – 1
Gytis Uzubalis – 1
Coach Mr Hooper says the team has had a great debut season, with four wins in six games.
The players are:
Gustavs Gerlahs, Josh Day, Jo Johnson, Elliot Brown, Jenson Blackwell, Oskarus Melins, Cieran Wilkin, Jesse Taylor, Josh Parker, Fletcher Wilson, Viyan Cooray, Gytis Uzubalis, Daniel Latopolski, Timur Lomajev and Jack Young.