First gold pins awarded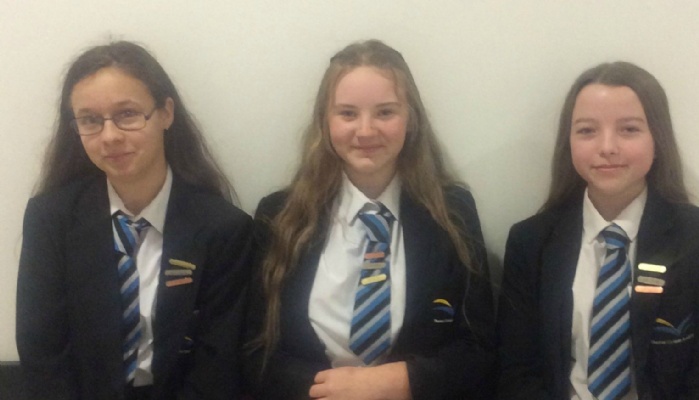 The first gold pins have been awarded to three Year 9 students, thanks to the positive contribution they make at TCA.
Students receive green cards for things like demonstrating good behaviour, excellent work in the classroom and consistently completing homework.
The green cards convert in points and three students - Christie-Leigh Miller, Kacey Johnson and Sophie Pleasants – are the first to achieve 2,000 points to be awarded their gold pin.
Mr Cronin, the Raising Standards Leader for Year 9, said he is one very proud head of year – well done girls!