Students see how Virtual Reality is used in industry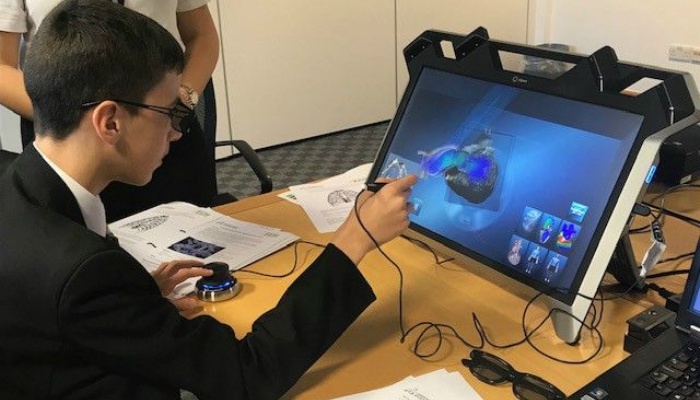 Students who attended a computer science STEM conference saw how state-of-the-art Virtual Reality technology is used in industry.
The group of Year 10s visited the global software company, Dassault Systèmes, in the Cambridge Science Park, where they engaged in hands-on activities including 3D CAD modelling.
The event was led by STEM Champion, an organisation formed by students from the University of Bath, and the aim was to encourage students to explore the career paths in STEM subjects and enrich their experience of these subjects.
The group had the opportunity to talk to university students on STEM courses and those working in the industry.