Rock Band Frontman Talks to Students About Life in the Music Industry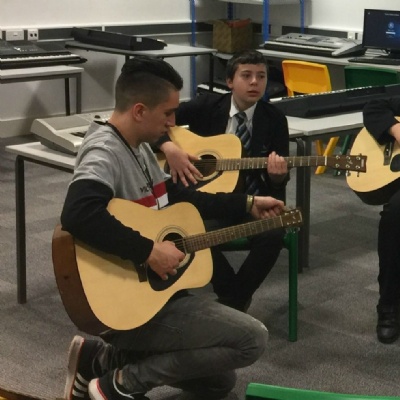 The lead singer of a rock and metal band shared his experiences of working in the music industry during a well-received visit to TCA.
Sam, who fronts the band Renegade Twelve, discussed his route into music and talked to students about the different roles in the industry, such as music producer and recording technician.
He also spoke about what day-to-day life is like for musicians and talked about the fact that touring is not as glamourous as it sounds.
Sam set up Industry Education in Music in 2012 to run workshops in schools to inspire and educate future generations of musicians, writers and performers. The event at TCA also included song-writing workshops, guitar and drum tutorials and a live performance.