Bike and Scooter Awarded for Good Attendance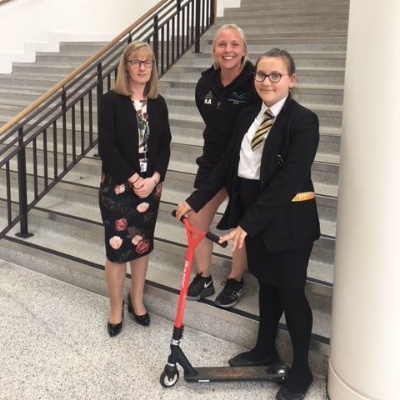 Two students with excellent attendance were the lucky winners of a bike and a scooter kindly donated by a local company.
Students were challenged to aim for 100% attendance in the lead up to the Easter holiday to be in with the chance of winning.
Those with 100% attendance were entered into a draw to win the bike; students with attendance of 96% or above had the chance to win the Razor Stunt Scooter, with those achieving 100% attendance entered into both draws.
The winner of the bike was Year 9 student Diego Musu, while Oliwia Kryca in Year 7 was the lucky winner of the scooter.
The prizes were donated by David Salmon of Whiting and Partners Wealth Management in Wisbech.