Sixth Form Open Evening - October 10th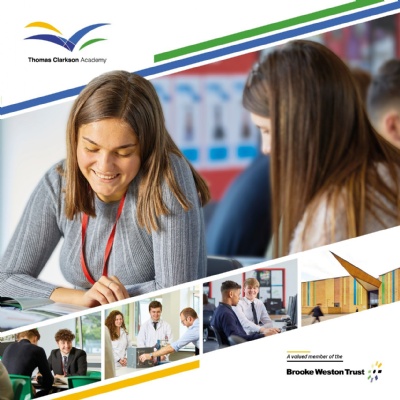 TCA's Sixth Form Open Evening will give students and their families a taste of life at TCA, along with opportunities to discuss the courses available, speak to course leaders and find out what support is available for post-16 students.
The Open Evening, on Wednesday 10th October from 6pm to 8pm, will include details of the Academy's recent successes, including a number of students securing places at Russell Group universities.
Head of Sixth Form, Jess Smith, said: "This summer, we had some strong results in subjects including maths and science, with 57% of A Level maths students gaining A*-B grades.
"Every student who applied for university received an offer and in the last two years, we've seen students go on to universities including the University of Nottingham, King's College London, the University of Manchester and the University of Leeds. Gaining a place at such prestigious universities is a reality for our students and staff at TCA are united in their ambition for the young people they work with.
"We look forward to sharing our success stories with current Year 11s and their families, and we hope to see some new faces as well as familiar ones at our Open Evening."
Anyone who is unable to attend the Open Evening can book an appointment to have a tour of the Academy on Thursday 11th October or Friday 12th October, from 10.45am to 11.50am. Call 01945 585237 or email office@thomasclarksonacademy.org to book your place.

Click here to view the Sixth Form prospectus.
Visit the Sixth Form section of our website for more information.