Poetry Competition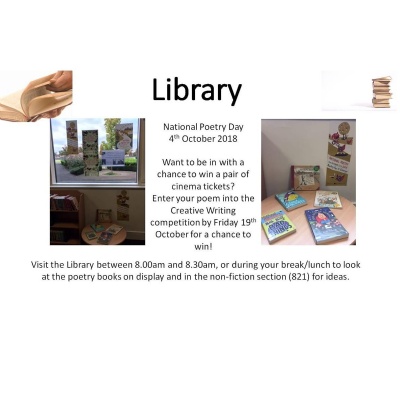 There's still time to enter TCA's poetry competition for the chance to win a pair of cinema tickets.
To celebrate National Poetry Day, we've launched a creative writing competition to encourage students to try their hand at poetry writing.
The deadline for entries is Friday 19th October.
Visit the library between 8am and 8.30am or during your break/lunch to look at the poetry books on display and in the non-fiction section for ideas.