Students Volunteer at Wisbech Library To Support Younger Children's Reading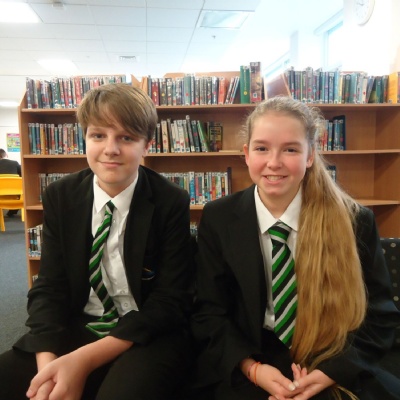 Four students volunteered at Wisbech Library over the summer to help younger children complete a national reading challenge.
Every year, primary pupils are encouraged to read six books during the summer holidays.
Four students from TCA - Sharon Akinrefon, Bailey Cordell, Alex Bartrum and Bethany Gowler – spent time helping children with the Summer Reading Challenge.
Alex spent three days a week volunteering at the library. He said: "I just thought it would be good to help out at the library and I enjoyed knowing that I'd helped with something.
"I think it's important to help children with reading because it helps their vocabulary and it makes them better readers, which is good for their future and getting a good job."
Bailey had already been volunteering for three months at the library to complete her bronze Duke of Edinburgh award.
She said: "This came up and I thought it would be a good thing to do. It's good meeting so many people of different ages."
Nichola Neal, Community Library Assistant at Wisbech Library, sent the students letters to thank them for their help, saying "the staff, and indeed many parents and carers, were very impressed with the enthusiasm, commitments and maturity shown" and their "contribution has helped make this challenge another successful one for Cambridgeshire Libraries".