Year 7 Library Winners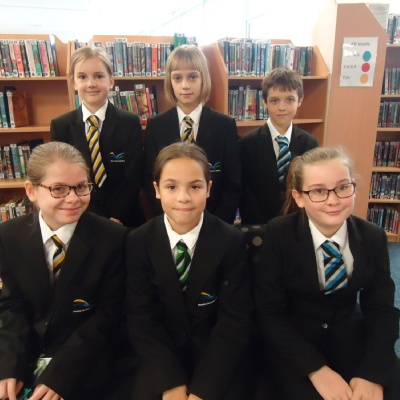 Prizes were awarded to the winners of two competitions aimed at helping our new Year 7s familiarise themselves with the library.
To enter the first competition, students selected a book from the library during their transition day at TCA just before the summer holiday. They then had to complete a short book review and return it to our librarian, Miss Robinson.
Katya Haggett was crowned the winner of the book review and received a pair of cinema tickets, while runners up Bradley Miller and Evelina Viserneva each received sweets as a prize.
The second competition saw students complete a library induction, which included answering questions about the library and their favourite book/author.
The winners were:
Dominika Rubanova – winner (cinema tickets)
Sophie Burdett 7K3 – runner up (sweets)
Ellie Stacey 7M2 – runner up (sweets).
Well done to all our winners.