Year 7 Football Tournament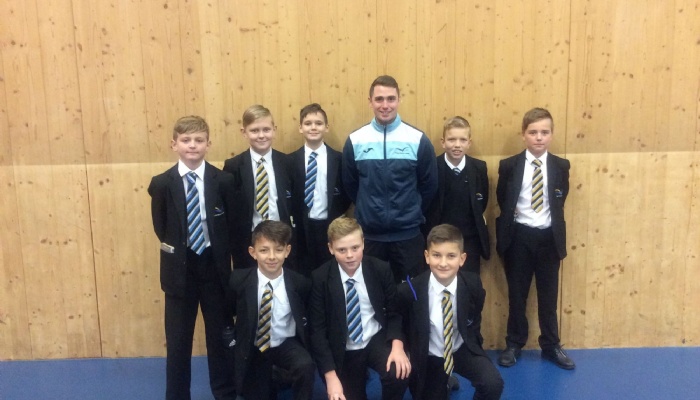 A group of Year 7s who recently took part in a 5-a-side tournament have been praised by their coach following some strong performances that earned them second place.
The team competed in the annual Isle of Ely tournament at Neale Wade Academy in which in the winner goes on to represent the district at the county competition later on in the year.
In his match report, team coach Mr Chamberlain said: "TCA started well, beating LECA 2-0 and Ely College 4-1 respectively. Some excellent finishes from Thomas Cameron and Aranas Vaistoras saw TCA gain a healthy goal advantage. This was equally matched by some great saves from TCA goalkeeper Jack Williams to keep them in the game. A draw with Neale Wade 1-1 with an equalising goal scored by TCA from the last kick of the game, and a 2-1 final game defeat to Cromwell saw TCA secure a final spot on goal difference.
"In the final, Neale Wade led 2-0 for most of the game after an early flurry of possession. However, TCA fought hard and clawed it back to 2-1, but couldn't find that vital last minute goal to earn a penalty shoot-out.
"Credit to all of the Year 7 boys who represented TCA and a well-earned second place finish saw us narrowly miss out on a county competition place. This performance bodes well for our football season after Christmas."
Well done to the team:
Aranas Vaistoras (c)
Deividas Kalvaitis
Filip Szkudlarek
Jack Williams
Jake Day
Jokubas Lipavicius
Naglis Skiudulas
Thomas Cameron
Anyone who is interested in playing in the school football team should speak to Mr Chamberlain. All football clubs run on Mondays after school, with fixtures being played after school on Wednesdays.