Success in the UKMT Challenge for Three Further Maths Students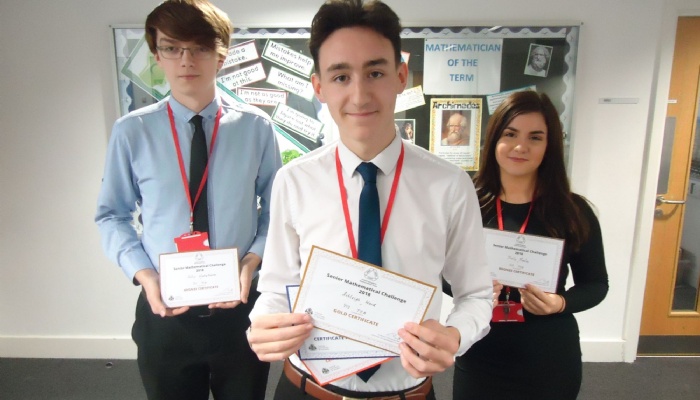 Three Year 13 students who entered a tough national maths challenge were awarded certificates for being amongst the top scorers.
For the first time, TCA entered students in the United Kingdom Mathematics Trust's individual senior challenge.
The challenges are designed to stimulate mathematical problem solving.
Certificates are awarded to the highest performers, with the top-scoring 60% receiving bronze, silver and gold certificates in the ratio 3:2:1.
Three students, who are all studying A level further maths, were awarded certificates. Ashleigh Ward (pictured centre) achieved gold and is continuing through to the next round, the Senior Kangaroo.
Both Filip Nadratowski and Holly Keeley were awarded bronze.