Year 7 Basketball Tournament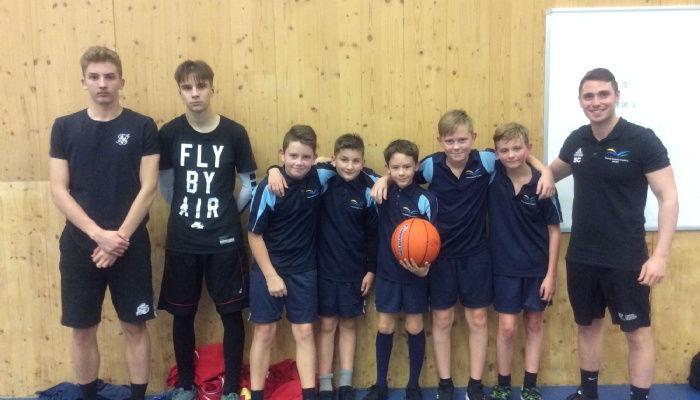 The Year 7s continued their fine form in the Isle of Ely competitions, with more wins in the recent basketball tournament.
Coach Mr Chamberlain reports: "TCA started brightly, beating Cromwell 18-8 with some excellent baskets being scored by Deividas Kalvaitis, matched by some outstanding dribbling and defending by Jokubas Lipavicius.
"Cromwell then faced off against Neale Wade, with Cromwell coming away victors 6-2. This left TCA needing only a draw to qualify for the district finals.
"The final game saw TCA take a 10-4 lead at half time, largely thanks to Nikas Lileika and Jake Day. TCA managed to hold out in the second half despite a late surge from Neale Wade, the final score being 12-8."
Mr Chamberlain thanked Sixth Formers Erik Rubanov and Mantas Jonaitis for their expertise both officiating and coaching.
He added: "This performance sets us in good stead going into the new year, with both football fixtures and basketball fixtures to look forward to."
Basketball Club meets on Mondays until Christmas, with football training starting on Mondays after Christmas.