An Icelandic Celebration of Reading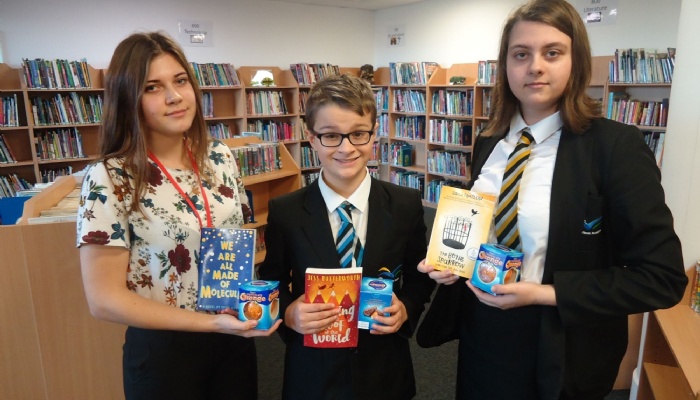 Christmas came early for six of our students after they received a book and chocolate in the spirit of an Icelandic tradition.
Librarian Miss Robinson wanted to reward students who have borrowed the most library books since September.
After learning about Jólabókaflóð, the Icelandic tradition of giving and receiving books to be enjoyed with a chocolate treat on Christmas Eve, she decided it was the perfect way to reward and celebrate TCA's keenest readers.
The winning student from each year group had the chance to pick a book of their choice and also received some chocolate.
The students who borrowed the most amount of books from each year group were:
Year 7 - Dominika Rubanova
Year 8 - Jack Forth
Year 9 - Ryan Clark
Year 10 - Emma Cottingham
Year 11 - Greta Mieldazyte
Sixth Form - Vanessa Kaszyk