Mathematical Advent Calendars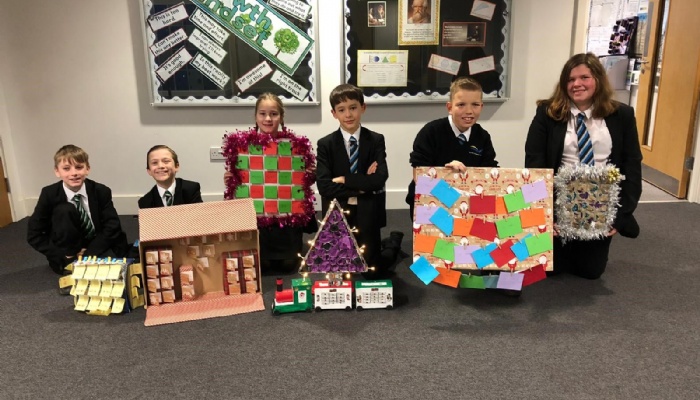 Prizes were handed out after students produced some creative pieces for a special homework project - making mathematical advent calendars.
Maths teacher Miss Rose challenged her Year 7 and 8 classes to make advent calendars with a twist, so that each door revealed an answer that corresponded to the date. They were judged on both their presentation and the questions they devised.
The three-week project resulted in some imaginative pieces, including a train, a Christmas tree decorated with lights and another featuring Christmas presents that had to be opened.