Year 13 Performing Arts Students Developing Primary School Workshop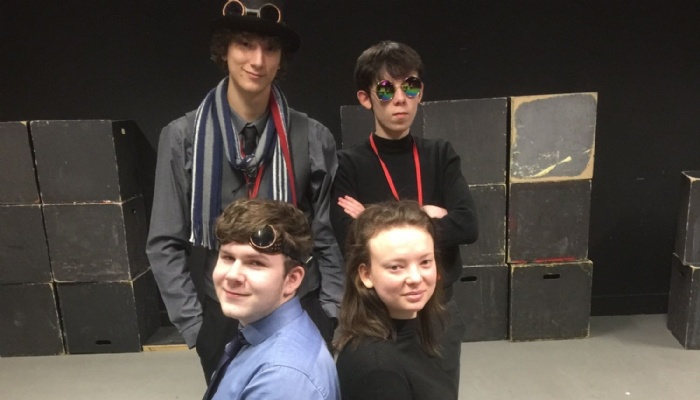 Our Year 13 performing arts students have been busy rehearsing ahead of workshop with primary pupils that will help inform a performance in celebration of World Book Day.
After being given poet Dylan Thomas as a stimuli for their current unit, the group decided to explore the theme of children's theatre and children's books.
As part of their research, they will deliver a short performance, complete with steampunk costume, to primary schools, which will be set in a dystopian future where books don't exist. Their characters then set about travelling back to a time when books were available and discover what stories were shared.
The students will ask pupils what kind of books they enjoy reading and will look at what would happen if characters from different books met up.
They will then use this information to stage a performance to celebrate World Book Day on March 7th, which primary pupils will be invited to.
Watch this space for more information!