Silver Award for Student Who Received 200 Green Cards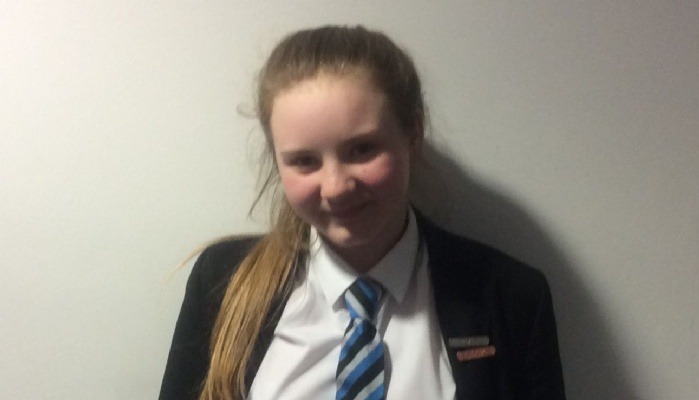 More than 100 students in Year 8 have received a bronze pin after being awarded 100 green cards each.
Green cards are handed out by staff for various reasons, including good attendance, behaviour and attitude.
They are also issued if a student completes their work to a high standard.
In total, 114 Year 8s were awarded a bronze pin in celebration of the good behaviour they have demonstrated.
One student in particular who had something to celebrate was Kacey Johnson, who was awarded a silver pin for achieving 200 green cards.
Jack Cronin, Year 8's Raising Standards Leader, said: "It's fantastic to see so many Year 8s reaching 500 achievement points and celebrating the hard work they have shown in lessons so far this year.
"I'm looking forward to seeing them wearing their pins with pride around the Academy and hopefully joining Kacey soon in reaching the silver pin level."