Busy First Day For Grab a Grade Week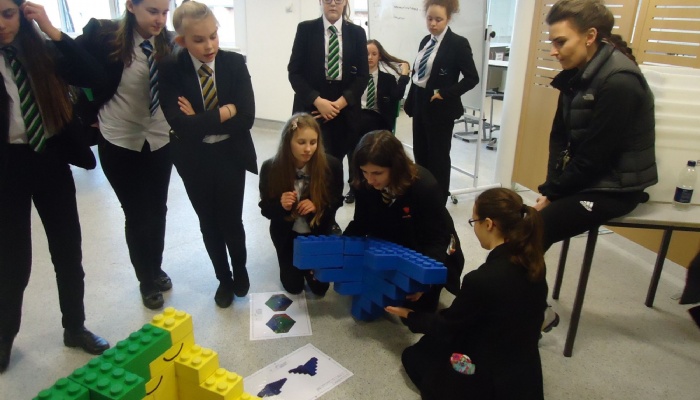 Grab a Grade Week got off to a busy start with younger students engaging in a range of activities designed to get them thinking about the world of work and their next steps.
During the week, Year 11 students will be spending whole days concentrating on specific areas where they require further support, with bespoke study programmes drawn up for each student.
Students in years 7, 8 and 9 will use the week to take part in various CEIAG activities, with a number of outside agencies coming in to offer their expertise to students.
Day 1 saw Year 7 complete the duck challenge, an enterprise delivered in conjunction with the Skills Service. Teams of students set up a company, appoint roles, develop their product (ducks) and manage their business for maximum profit.
The winners – team Crispy – 'made' more than £900. The team's MD, Alexander Ketteringham, said: "I enjoyed organising all the different roles and making sure everyone was doing the right thing. I was keeping track of things and making sure they were enjoying what they were doing.
"I don't normally organise people but today I was doing a lot of that. Normally, we get things assigned to us but today we were the ones doing the assigning."
The teams then spent time evaluating their skills and looking at their strengths. In the afternoon, they took part in a balloon chair challenge, where they had to produce a chair made out of balloons and see which team's would last the longest without popping.
Young Enterprise worked with Year 8s on an activity called 'Learn to
Earn' in which students had to describe their dream lifestyle in the future before working out what sort of salary they would need to fund it.
They played a game which explored the different ways of securing their dream job before taking part in a speed-dating style job interview session, where one student was the employer and the other was the candidate.
The idea was to demonstrate to students how much easier it is to get on when you have more skills.
Other Year 8s worked with representatives from Anglian Water to complete a mock house building challenge. As Anglian Water do a lot of work off-site before components are brought together, the same principles were applied to the students' challenge. They worked in small
groups to put together sections of a house before bringing each part together under timed conditions.
It proved to be a test of their communication and team work skills, with appointed project managers helping to oversee things and ensure the builders were following the design. It also demonstrated to students the idea that if one part doesn't work, it can affect the whole project.
Students also spent time learning about different religions - the main stories behind them, their symbols, rituals and places of worship.
Year 10s are on week-long work placements while Year 12s will spend time on UCAS applications, CEIAG activities and will meet with staff from Anglia Ruskin University.
Year 13s are spending a full day on each of their subjects to further develop their learning ahead of their exams.