Students Take Part In Minecraft Wisbech Workshop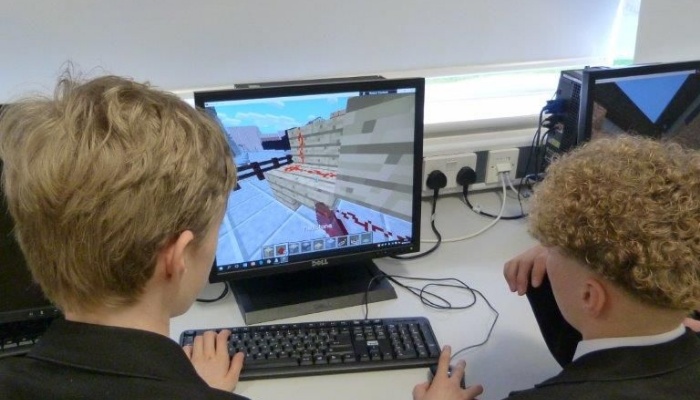 A group of computer science students honed their problem-solving skills after taking part in a Minecraft Wisbech workshop.
A section of Wisbech has been created in Minecraft as a game space for problem solving, a fun tool for discovering the town, and a place for recording remarkable facts about Wisbech and people's proudest moments and achievements.
The organisation behind it, Collusion, delivered a workshop in conjunction with Tin Fish to a group of Year 9 students, where they shared details of the project and gave students the opportunity to have an input into Minecraft Wisbech.
The idea was to demonstrate how students can add to Minecraft Wisbech in the future; how to devise a game to a particular brief; how to solve and design puzzles; and to introduce the concept of digital citizenship.
Students worked in small groups and were given their own plot of 'land' to create an area of puzzles.
Along with the use of logic gates, the building of puzzles helped to develop students' logical thinking and computing skills.
Minecraft Wisbech is being officially launched on Friday 22nd March and will be available as a resource for public and creative use.