Year 10s Explore Pathways Into Engineering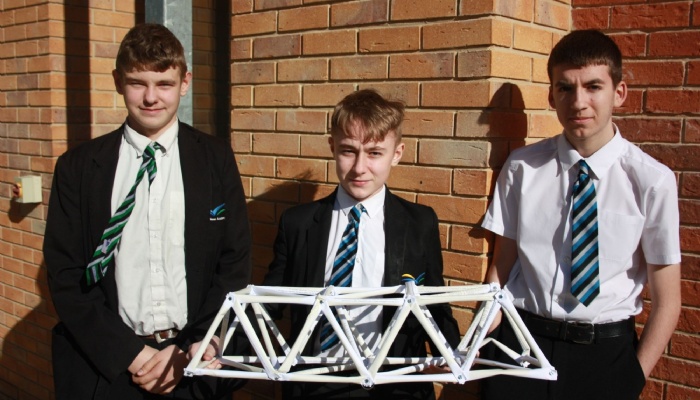 A group of Year 10 students said a recent trip to Metalcraft has encouraged them to consider a career in engineering.
The engineering students spent at day at the Chatteris site for the event, which was organised in conjunction with the University of Cambridge.
Students worked in groups to compete in a bridge-building competition – the winners with the strongest bridge were Ethan Bradshaw, Tyler Furness, Alex Sturman (pictured above) and Tyler Knowles.
Later in the day, the students had a tour of the site and heard about the different pathways into engineering, including both university and apprenticeship routes.
In their feedback, students said the trip had taught them a lot about career paths in engineering, apprenticeships, the sort of products made by Metalcraft and the scale of the projects the company has worked on.
They also reported that the trip had shown them the number of jobs there are in engineering and inspired them to go into this field in the future.
Tomorrow's Engineers have compiled some useful information for families who have a child who is interested in engineering – click here for details.
See our CEIAG page for more information on careers in engineering.