Scene From WWI Play Recreated in Cake Form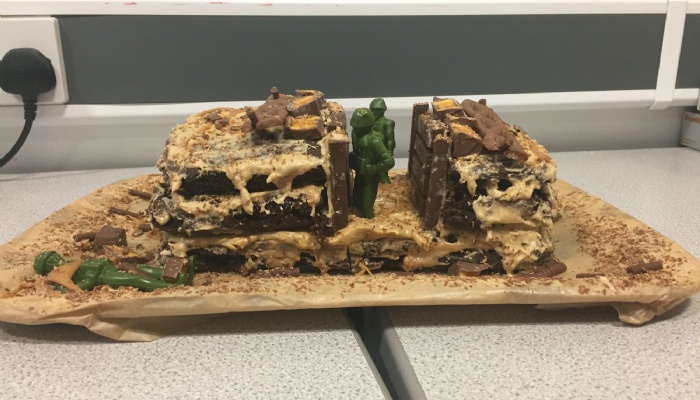 With Crunchies for sandbags and a Curly Wurly for barbed wire, one student went above and beyond when tasked with recreating trench scenes from a play in cake form.
For their English homework, Year 9s were given the option of baking to show their understanding of the text they are studying.
Korben Coleman embraced the challenge and spent four hours baking and icing a cake to bring to life a scene from Journey's End by R.C. Sherriff.
The play is set in the trenches in World War One so Korben used plenty of icing to convey the conditions troops faced, with toy soldiers' feet immersed in 'mud'.
He said: "I wanted to capture how messy it was in the trenches and how it was described in the play."
Korben said he had to keep putting his cake back in the fridge to help the icing set.
His efforts paid off and he managed to get it into school in once piece to share with his classmates.