Roller Hockey Star Training at National Level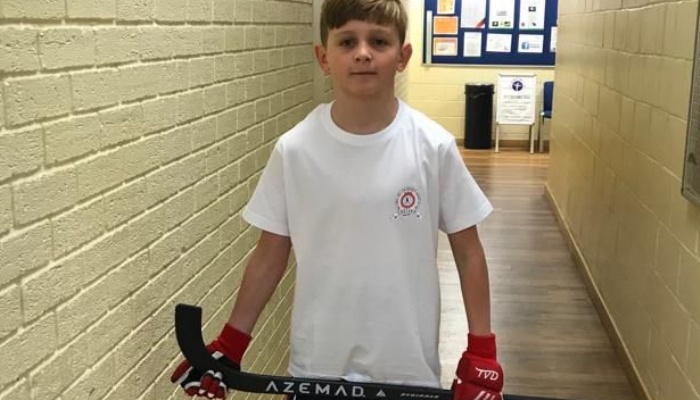 A Year 7 student who is excelling at roller hockey and has been training at national level is hoping to compete in a tournament in Portugal this summer.
Jake Day started playing roller hockey the same week that his five-a-side football team disbanded.
He soon progressed from not being able to skate at all to joining the Skaters Scorpions Roller Hockey Club.
He began playing for the under-11s team before moving up to the under-13s team, which he is now captain of. The team is unbeaten this season with only two more tournaments to go this year.
Jake also participates in National Hockey Training once a month at Ormiston Bushfield Academy in Peterborough, coached by National Roller Hockey director and England coach Carlos Amaral.
National Hockey is made up of five levels and after 18 months, Jake progressed to Level 4 and is determined to get to Level 5, where he'd be playing alongside 15-18-year-olds.
Jake has also been invited to join Carlos in Portugal to spend a week training and playing with Portuguese teams. The programme is part of Project 2020 - Jake is aiming to play for England in the 2021 European Championships.