Votes Cast For Wisbech Library Performances and Workshops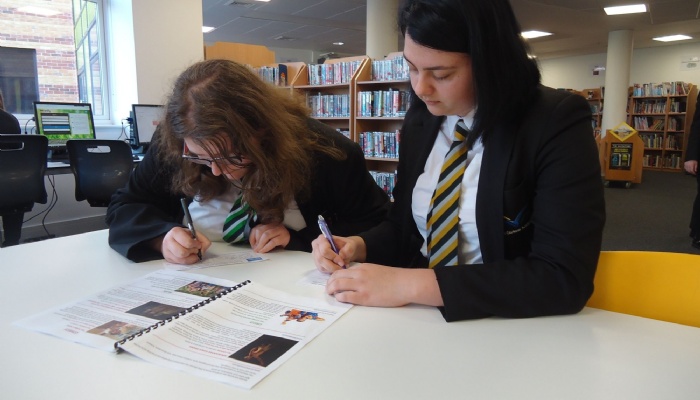 Students have been busy voting for the performances and workshops they would like to see at Wisbech Library this autumn.
As part of 'The Library Presents', library users are encouraged to get involved with planning a programme of upcoming events for their local library.
They can vote for four performances and four workshops after having a look through the autumn menu.
The categories include music, comedy, circus, dance, spoken word/poetry, theatre and storytelling.
Slips have been handed out at TCA by Librarian Miss Robinson, with a number of students and Library Ambassadors taking the time to complete them.