Record-breaking year for TCA's Race for Life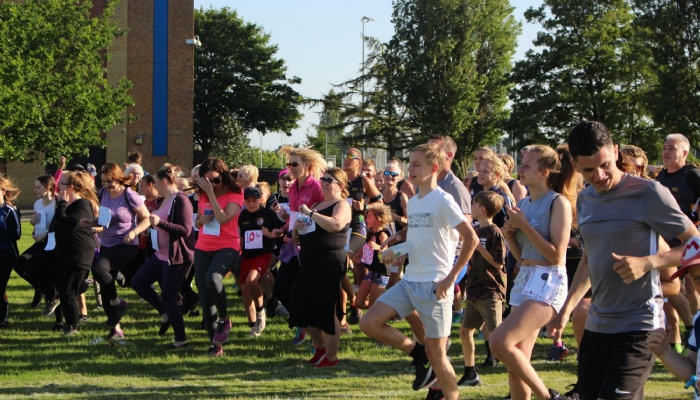 Runners and walkers who took part our Race for Life have been thanked for their efforts in helping TCA raise a record-breaking amount this year.
Last month's event raised just over £4,000 for Cancer Research UK and members of staff who organised the race have paid tribute to all those who took part or made a donation.
PE teacher Miss Evans, who was the lead organiser, said: "Thank you again to everyone who donated, supported and participated in the event. It was a huge success and the total raised highlights everyone's efforts at TCA and in the wider community.
"The money is going to a fantastic cause and hopefully we can match or even improve on it at next year's Race for Life!"
This year's race was dedicated to the memory of Louise Malkin, our colleague who sadly passed away last year following a battle with cancer. Louise's family and friends were among those taking part in TCA's Race for Life.
The total amount raised was £4,086.25.