Festival Day at TCA raises £800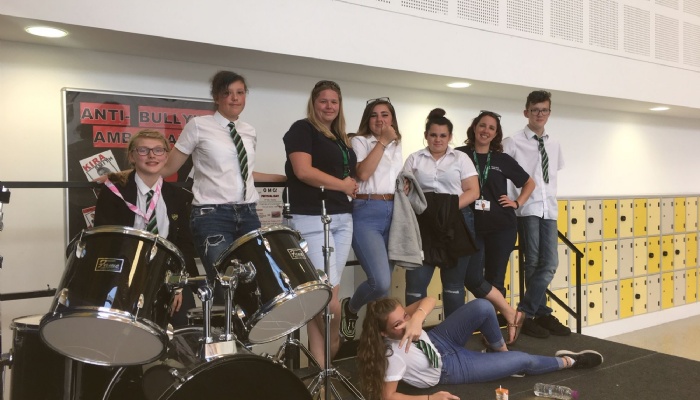 A special event ran by students has raised £800 for new outdoor seating at TCA.
A group of Year 9 students have been taking part in a year-long Aim Higher programme, delivered by staff from Cambridgeshire County Council.
It culminated this week when the students were tasked with holding a special event to raise money for items they thought would benefit the school.
Festival Day saw the group make and sell cupcakes, popcorn and candy floss and run a glitter tattoo stall.
It attracted a lot of interest from fellow students during break and lunch time, raising a whopping £837.30!
As part of the Aim Higher programme, the Year 9s have been developing essential life skills including team-work and problem-solving. They took part in a residential at Grafham Water where they worked together on challenges such as sailing, bushcraft, climbing and canoeing.
The last phase was a social action project and the group had to identify something they would like to give back to their school or community.
They came up with the idea of fundraising for new outdoor benches and pitched their idea to
Associate Principal Mr Scott.
Once they received the go-ahead, the students began planning the Festival Day, with support from youth workers Alex Nadel and Belinda Wright.
Alex said: "The Aim Higher programme is all about developing students' life skills to aid their transition to Key Stage 4.
"It's been lovely getting to know the group and seeing them come together. We've seen some really
good team-working, especially during the residential where they were supporting and encouraging each other.
"We've also had some good discussions about employability skills and what they'd like to do in the future."
Special thanks to TCA's band and our singers who performed songs from their upcoming show as part of Festival Day.