TCA hosts STEM day for primary pupils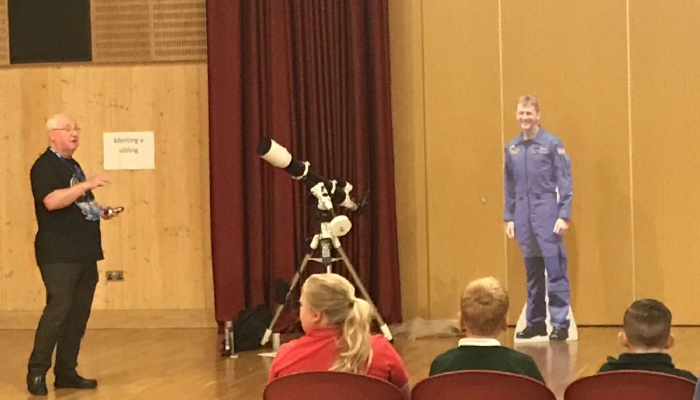 Primary school pupils learned about telescopes, built model water towers and heard about the science behind fighter jets when TCA hosted a STEM day.
Year 5 pupils from a number of primary schools were invited to explore the STEM subjects during the special event, which was designed to encourage pupils' interest in these subjects and strengthen links between TCA and local primary schools.
They heard from an Astronomy Society speaker, who discussed the solar system and demonstrated the telescopes which are used to study the night sky.
Pupils also heard from a research chemist from the Cambridge Crystallographic Data Centre and explored chemical reactions.
As part of the water tower challenge, representatives from Anglian Water explained how they have to be mindful of budgets when working on big projects. Pupils then considered the role of engineering by seeing the different ways they could build a tower out of bricks.
Gavin Hukin from BAE Systems gave a fascinating talk about fighter jets and how important it is that the planes are balanced when in flight.
The day was supported by our Year 10s, who all received praise from the primary school staff accompanying their pupils.
TCA's Director of STEM, Mr Tarsitano, said: "The whole point of the day was to give pupils the context of science, the point of learning about it and to show them the end result."
Pupils also had sessions with Careers Leader Mrs Read, where they took part in a teamwork challenge and learned how in the field of STEM, skills like problem-solving and teamwork are vital.