Students volunteer at Wisbech Library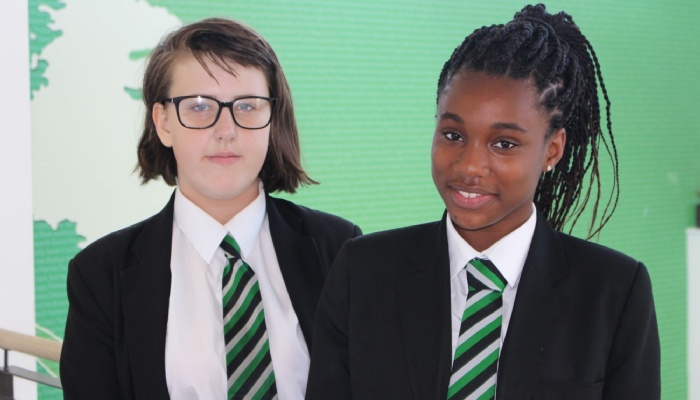 Five students spent the summer volunteering at Wisbech Library to support the national Summer Reading Challenge.
Each summer, primary school children are encouraged to read six books over the school holidays, with support from library staff and volunteers.

Among those who signed up to help were Year 10 students Charlotte Judge, Jessie Belton and Sharon Akinrefon, Year 8 student Lydia Houghton, and Sixth Former Teagan Lee.

They helped younger children to select books, supported events and encouraged a love of reading in children.

It was Sharon's third year of helping with the reading challenge. She said she got involved because she likes children and enjoys seeing them progress.

She said: "There was a ceremony at the end and I felt so happy when the children got their certificates – they were so proud of themselves and so were their parents."

Teagan has stayed on as volunteer at the library following her stint there over the summer.


She said: "It was really interesting to see how many children are actually interested in the Summer Reading Challenge and the different communities and cultures that it brings together, regardless of age or reading level.

"Lots of the children said how much they enjoyed the books and it was nice to see that really important love of reading being fostered in young children.

"It was also nice to see parents really taking an interest. That first initial push to get children interested in reading can be difficult but the challenge is a way of making it fun, supportive and educational."

Lydia said her love of reading prompted her to share her passion and the benefits of reading with younger children.

She said: "So many children are into their phones so I just thought they should have more experience in reading. I started reading when I was young and it's had a positive effect. It helps so much with your vocabulary."

Charlotte and Jessie dedicated a number of hours to working at the library as part of their bronze Duke of Edinburgh award. They supported the Summer Reading Challenge along with other events for children.

"It's helped me to feel more confident and developed my communication skills," Charlotte said. "We met new people and it was nice when the children came to us for help. I would volunteer again."